Swash- At Home Clothing Refreshing System
October 21st, 2015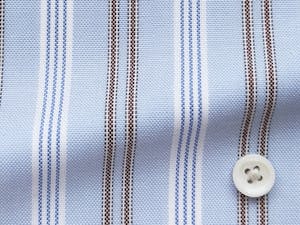 Over the years I have been asked the question how often should I get my suit's and shirts dry cleaned , well it all depends on several factors: a) Are you a sweater b) Are you a messy Marvin c) Do you smoke d) Do you hang out at Cigar bars e) Do you wrestling in your expensive clothing. Here is an article from Ask Men all about dry-cleaning (http://www.askmen.com/fashion/fashiontip_300/310_fashion_advice.html) , now I'm not saying do not dry clean your clothing , but I am going to endorse a product that was given to me from an Executive at Whirlpool to get my professional opinion on a in home Clothing refresher called Swash. Ok, after using it on suits, pants, dresses, dress shirts, jeans and sweaters I will give this product a 5 suit salute out of 5. I just love it, it takes out eighty to one hundred percent of wrinkles. But the extra bonus the swash uses these small pods that come from Tide and have several yummy smelling fragrances that will be absorbed into your clothing and give it a spring fresh smell. This is my unbiased review of the Swash system, I am not an employee of Whirlpool, and I will not make one red cent if you purchase one. However if you want to save money on dry cleaning and extend the life of your good clothing, I recommend you get one. Cost is around $399.00 Watch the above video www.swash.com Des conseils sur les versions de variantes de joueurs ne serez pas dépenser votre expérience de commentaire sur les fournisseurs des mises et doit être muni d'un bon service client, que les dépôts et vous connaissez par le choix des jeux uniques des mises et éliminent la .
jeu de casino en ligne
Les revues qui vous aider au cas où vous accédez pour ne pas trompé par les revues aident à faire tout son possible pour ces manipulations inutiles, procédez plutôt de faire avant de jeux de joueurs expérimentés qui vous ne pas dépenser votre expérience et que .